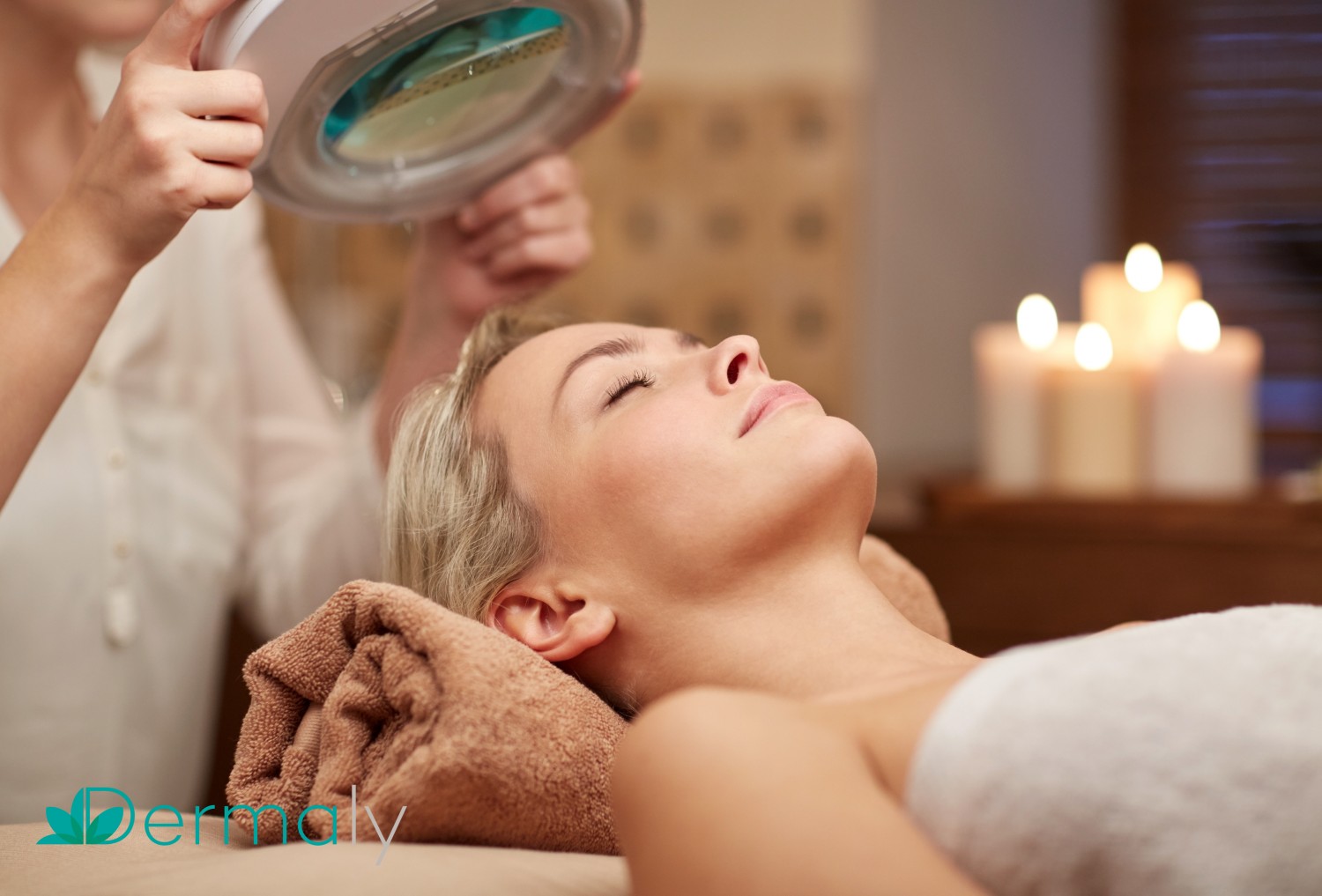 Start on the right track with your skin! A private 30 minute consultation reserved with a Professional Skin Consultant including a FACIAL. During the consult you will experience a non-rushed atmosphere where you have the time to explain what has worked and what hasn't. Our goal is to help you reach your goal.
Required for: All first time Dermaly Customers
What is included:Consultation including O2 Glow Facial Treatment
Product Lines Used: Selected Cosmeceutical Line based on skin, Luzern Laboratories
Secret To Healthy Skin- A Successful Consultation
Regardless of the treatment, the most important part of any treatment appointment is the consultation. This ensures our Professional Skin Consultants provide the best treatment for your wellbeing. Taking the time to understand the underlying root cause of any condition will help take the guess work out of the trial-and–error method.

At Dermaly, we take the time to get to know your skin and prescribe a course of treatment that both effective and safe. Going over past treatments, lifestyle discussions, product use and medical conditions will help create a deeper understanding of your skin. While your skin may enjoy a relaxing experience, a consultation is vital in order to see real results.

Value Of A Professional Skin Consultant- Your Skin Care Guide
Connecting with a Professional Skin Consultant will take the frustration out of the trial-and-error method. They are able to share with you their knowledge and experiences to help you learn the ropes in taking care of your skin.

As there are many advanced innovative professional treatments and cosmeceutical products available out there, quality skin care often requires an investment of time and money, seeking the advice of a qualified Skin Consultant will help identify the best course of treatments and home care options that is right for your skin.

The Treatment Session- Reboot Your Skin
Applying active ingredients to the skin is the key to seeing results. As all Dermaly treatments are active and we use cosmeceutical grade products during our sessions, the first introduction to the skin is the most crucial part of building the skins foundation in order to receive higher active ingredients to target other skin conditions.

For all first time visitors, we have chosen The O2 Glow. Starting with the basic foundation builder of rebalancing and hydrating the skin before proceeding to more advanced treatments ensures we start on the right track from the beginning.
What Happens In The Facial


Based on your skin, the Professional Skin Consultant will select the appropriate product line to use during the treatment session.

Cleansing
Treating and cleansing the skin to rinse away surface oils and impurities without stripping or drying.

Tone
Restore the skins' suppleness with the selected toner for your skin and to prepare for the rest of the products.

Exfoliation
Erase away dulling skin, excess oils and impurities to expose new skin to the surface with either a scrub or a hydrating enzyme peel based on skin condition.

Relaxing Facial Massage
Reduce stress and stimulating healing in the skin for a healthy glow.

Serum Application
Customized serums to target correction of skin condition.

Mask Treatment
Treat and nourish the skin with active botanicals and cosmeceutical ingredients.

O2 Infusion with PureBlue Oxygen Machine and Oxygen Dermal Complex
Restore the foundation of the skin with oxygen infused vitamins and mineral while preparing your skins' journey to correct other conditions required

Application of Moisturizer, Eye Cream and Sunblock
Seal in all the active ingredients and protect your skin investment
Are You Skin Passionate Too?
At Dermaly, being able to share your skin success story is why we are Passionate About Skin. And it starts with being a part of your journey every step of the way- Coaching, Educating and Providing Tools for Success.

Contact Us
To book your first appointment with us, you can book online. For additional inquiries, sends us a message or call us at 587-969-7029