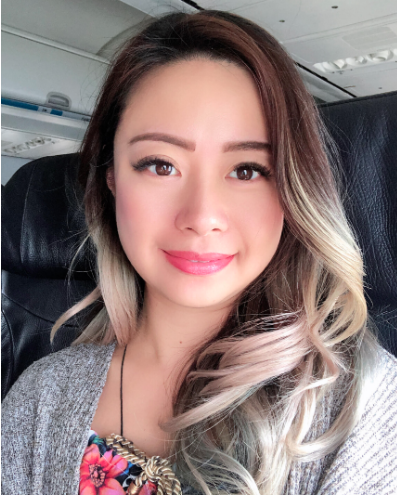 Hello, I'm Mabel Wong:
Founder & CEO of Dermaly Skin Wellness and Dermaly Shop Online.
Long before Mabel founded Dermaly Skin Wellness and Dermaly Shop Online! She had cultivated her career in hotel spas in Whistler and Vancouver, British Columbia.
Mabel began her 19-year career as an esthetician in Vancouver, BC in 2002, working for Spa Utopia Pan Pacific & North Vancouver, Willow Stream Spa Pacific Rim and others. It was there she learned about the world of connecting with people and providing relaxing treatments in a beautiful environment. For Mabel, in her personal life, it all started at the age of 11 watching a women travel to spas to get treatments done. Then in her teens, with her elder cousin performing a facial treatment on her and showing the types of skin care available. — which would later become the inspiration in specializing in facials.
At age of 30, Mabel started to get into the anti-age realm, "my skin isn't as perky and and bright as it was in my 20"s". On a mission to keep her skin healthy and glowing, she started to switch out home care into stronger professional and medical grade lines as her previous skin line and routine wasn't working for her. Treatment wise, she went into micro needling, Oxygen treatments, Facial Lifting.
"Now that I've gotten to this point, at 38 years old, being told that my skin is great. I feel good about myself"

"And when anyone comes up to share that they want to look great at any age, they've been trying everything and they are stuck."

"I can understand that feeling, I've been there, when I first moved to Calgary from Vancouver at 28 and having breakouts, wrinkles and flaky red skin for the first time- for me I felt like maybe I need to settle with that (that's the way skin ages) and was quite sad about it . I happened to be fortunate to be involved in an industry in having access to knowledge and the tools to get out of that. I just want to share that with others, so they can be happy and confident in their own skin"
What was born was:
Dermaly Skin Wellness- Optimized Treatments and Skin-Education Hub

Dermaly Shop Online- Access to Professional/Medical Grade Skin Care Brands (tried and tested by Yours Truly, Mabel. I've had these lines for over 7 years).

"I just want everyone to be confident in their skin!"