Detoxify your skin for a clearer complexion with a deep thermo- cleansing electrode that emits low heat to eliminate excess oils and toxins from the skin
Skin Deep Cleansing
Catio Clean is a patented care method using soft heat diffused by an electrode to help eliminate toxin, release the skin from excess oils, relaxes tensions in the face and drains the tissues for a radiant skin.
Reveal A Healthier Complexion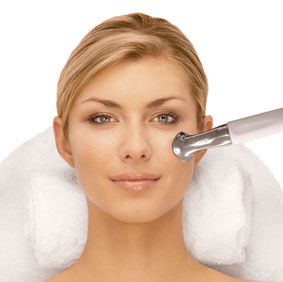 The Professional Skin Consultant selects a cleansing gel with active botanicals and a gentle dose of AHA's or BHA's adapted to the skin type then passes the electrode over the entire face. Soft heat emitted from the electrode feels like a relaxing hot stone facial massage. This allows the skin to breathe better and be more receptive to skin care products.

Pore Cleanse Benefits
Allows the skin to breathe better
Skin is more receptiive and allows better product absorption
Melts away excess oils produced on the skin
Skin Complexion appears more clear and radiant
Softens blackeads for easier extractions
Key Tip: For easier blackheads extractions, Pore Cleanse is best combined with Enzyme Peel
Contact Us
Ready to Book An Appointment? Click here to book online. If this is your first time with us, choose First Time Visit. To find out more about our Vancouver skin spa's facials, don't hesitate to contact us through our contact form